Our team combines our collective passions and knowledge of the leather industry, environmental and political sciences. We are committed to supporting the leather value chain through our framework that provides transparent, inclusive and accessible mechanisms for sustainable improvement.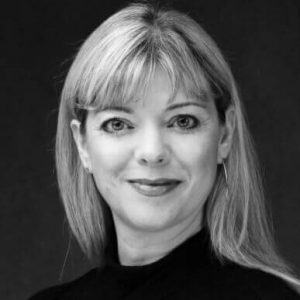 Deborah Taylor
Deborah previously managed the Leather Working Group, working with organisations around the world to improve the environmental impact of leather manufacture. As well as overseeing the day to day management of the Sustainable Leather Foundation, Deborah is also a UN/CEFACT Consultant, working on the UNECE project to "Enhance Traceability & Transparency for more Sustainable Value Chains in the garment and footwear sector" and is a Council Member of the Society of Leather Technologists and Chemists. Deborah is a Practitioner of the Chartered Quality Institute (PCQI) and is an accredited SA8000 Social Systems Lead Auditor.
Katie Kutskill
Katie has a background in Environmental Policy and Leather Technology and brings a holistic, visionary approach to evaluating and communicating the true nature of leather's life cycle. Katie gained her Bachelor's Degree in Environmental Policy from the University of Michigan and her Master of Science (MSc) in Leather Technology from Northampton University.  In addition, Katie has worked for Eagle Ottowa-Lear before moving on to Pangea (formerly GST Autoleather) in her most recent role as Global Executive Director for Product Development and Sustainability Officer.  Katie therefore understands the unique challenges from both a product and a sustainability perspective.  Katie's most recent passion is in expanding the application of Leather Enrichments, where responsibly made leather meets innovation and design.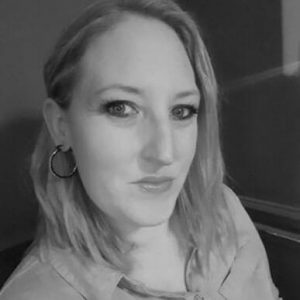 Terrie Hewlett
Partnership & Finance Officer
Terrie has a wealth of administrative experience, most notably working for FIRA International as part of the testing department, booking in new samples, raising contracts for work to be carried out, flammability testing preparations, writing reports, signing certificates and invoicing including credit control and collection of aged debt. More recently Terrie worked for the Leather Working Group, initially as the Membership Administrator before becoming the Technical Administrator.
Sam Taylor
Communication & Marketing Officer
Sam holds a degree in Politics and International Relations with a specialist interest in environmental and economic sustainability.  He has recently worked in sales for British American Tobacco, the largest tobacco company in the world and this gave him the opportunity to work across multi-level outlets and suppliers and also gave him a experience of communicating in different ways to different stakeholders. Earlier in his career, Sam worked within the public sector, for Warwickshire Country Council's Library Division which gave him experience of communications at a very practical level and also taught him the importance of systems and procedures.
Ralph Arbeid
Non-Executive Director of Operations
With over 30 years working for one of biggest machinery suppliers in the industry, alongside working as a UN Consultant, Ralph understands what it takes to strive for efficiency of process. Ralph has contributed to many publications including the Leather Guidebook published by the International Trade Centre (ITC) and A Blueprint for The African Leather Industry by UNIDO.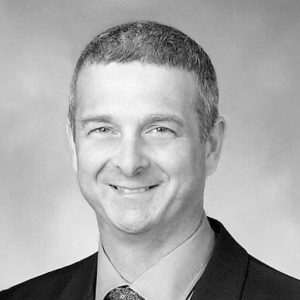 Kevin Latner
Non-Executive Director - Finance & Policy
Kevin has 30 years experience in agricultural trade policy, strategic planning, trade marketing, monitoring and research. He is passionate about the contribution that sustainable and renewable agricultural products make to our lives, our communities, our supply chains and world.  Kevin is vice president of the Leather and Hide Council of America (LHCA) and has previously served as executive director of Cotton Council International and as vice president of the National Cotton Council  of America.  He also has 15 years experience with USDA's Foreign Agricultural Service, working in China and Japan.  Kevin holds a MS in Agricultural Economics, a law degree in International Trade Law and undergraduate degrees in International Relations and Spanish.
Our Advisory Board has been established to ensure that we have a fully rounded representation of the leather value chain involved with the Foundation right from inception.
The Advisory Board members have been selected based on their knowledge and experience in areas spanning the wider ecosystem of the industry; including farming and livestock, deforestation & land conversion, leather manufacture, chemistry, machinery manufacture & efficiency, policy & regulation, retail & consumer, leather technology, global representation and strategy.
This valued team of individuals will support the strategy, direction and tools of the Foundation to ensure we have a fit-for-purpose initiative that meets its vision to support the global leather industry and add value in an inclusive and cohesive way.
Hans Van Haarst
With over 30 years experience working for Blue Chip process companies, Hans brings a strategic, corporate perspective to the foundation. Hans is the CEO of Smit & Zoon, one of the industry's leading chemical companies when it comes to a sustainable business vision.
Taj Alam, Kings International
Niccolo Duranti, 821 Sourcing
Paul Bridge, SGS
Jiska Gojowczyk, SuedWind Institute
Claudia de Bernardino, TMShell
Reiner Hengtsmann, ISA Tantec
Leisha Hewitt, Animal Welfare Expert
Chirag Patel, Crest Leather
Ivan Kral, UNIDO
Dietrich Tegtmeyer, TFL
Mwinyi Mwinyihija, ALLPI
Rosie Wollacott-Phillips, Mulberry
Thomas Yu
Suzie Fletcher
Suzie is a Master English Saddle Maker and member of the Society of Master Saddlers.  She also specializes in the restoration and repair of Saddles, Leather Goods and Solid Leather Furniture for her workshop in Oxfordshire, England.